The Why Overhead
by Adam Szymkowicz
Directed by Matthew J. Nichols

September 6 - 23, 2012

While the boss is away, the workers will play. Karen skips out with her dog and questions the meaning of life. Donald plots his revenge after being canned. Sid and Alan fight over Jessica, while Annie and Nigel wage an all-out war. Tensions mount as the time clock ticks on, and who knows if Sam will meet his true love or if anyone will figure out the #@?!ing filing system.

STARRING: David Bennett, Britney Burgess*, Jeffrey Emerson, Ken Glickfeld*, Alexandra Hellquist, Heather Hollingsworth, Rowan Michael Meyer*, Matthew Murumba*, Larry Phillips, Susan Louise O'Connor*, Scott Thomas*, Cotton Wright*

Production Stage Manager: Phillip Rudy*
Set & Lighting Design: Andrew Lu
Costume Design: Caroline Berti

*Appears courtesy of Actors' Equity Association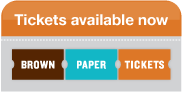 Find out more about the cast of The Why Overhead!